Tag Archives:
inspiration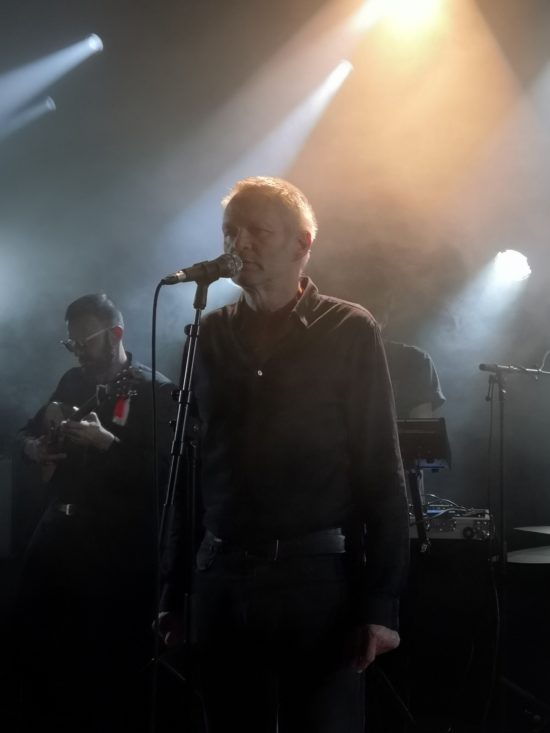 Photo (prise à la) volée lors du concert d'Oiseaux-Tempête, dans la nouvelle salle rénovée du Grand Mix de Tourcoing.
Petit récapitulatif des albums écoutés au cours de l'année. So long 2018 !
Thor and friends – Living Music Duplication

Sylvia Monnier – Stock Shot & Addictive Sling

Colleen – A Flame My Love, a Frequency

Soft Moon – Criminal

Kuniyuki Takahashi – Early Tape Works (1986 – 1993) Vol. 1

Paper Dollhouse – The Sky Looks Different Here

David Byrne – American Utopia

Christina Vantzou – N°4

Les Halles – Zephyr

Les Halles – Zonda

Jon Hopkins – Singularity

Abul Mogard – Above All Dreams

The Eye of Time – A Need To Survive

Ellen Arkbro – For organ and brass

Caterina Barbier – Born Again In The Voltage

Voin Oruwu – Big Space Adventure

Yves Tumor – Safe In The Hands of Love

Beak>> – >>>

Exploded View – Obey

Interpol – Marauder

Mary Jane Leach – (f)lute songs

Thom Yorke – Suspiria

Sarah Davachi – Let Night Come On Bells End The Day

Sarah Davachi – Gave in Rest

John Coltrane – Both Directions At Once

Jessica Moss – Entanglement

Kali Malone – Organ Dirges 2016-2017

Le photographe Tomer Ifraha  a réalisé un reportage sur un rassemblement hindou, en privilégiant une série illustrant la veillée. Ses images nocturnes sont empreintes d'une superbe atmosphère.